Paulina Gretzky has been called the most beautiful woman in sports. Which is quite the accomplishment, as she isn't really a sportswoman. Her *dad* is Ice Hockey legend Wayne Gretzky. Paulina though, is a model, actress, and singer. Appearing in Fame as the not so leading role of 'Gorgeous Blonde Senior', as well as Grown Ups 2. Paulina also appeared in Guns, Girls and Gambling, and In God We Trust. Not exactly the most glittering career in movies, but more than I've managed!
Paulina is an absolute stunner though, check out her perfect legs in heels and a short dress here with her legs crossed.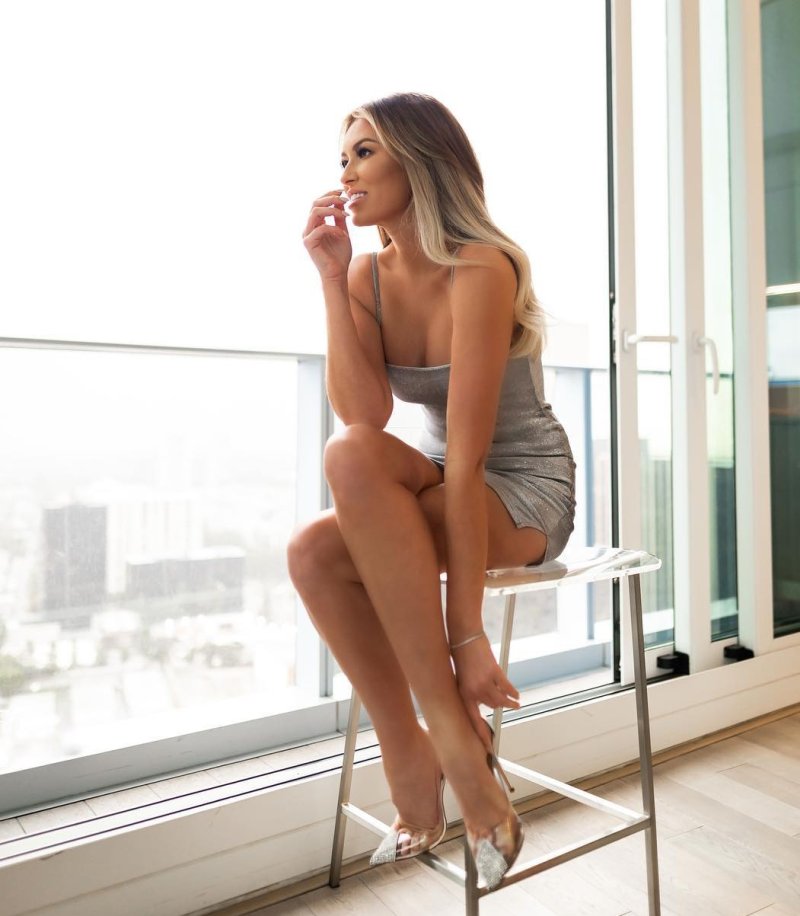 Paulina looks even better in a bikini. Sporting this pink number she looks dazzling. Paulina has a truly amazing bikini body, we can't get enough of her wearing one.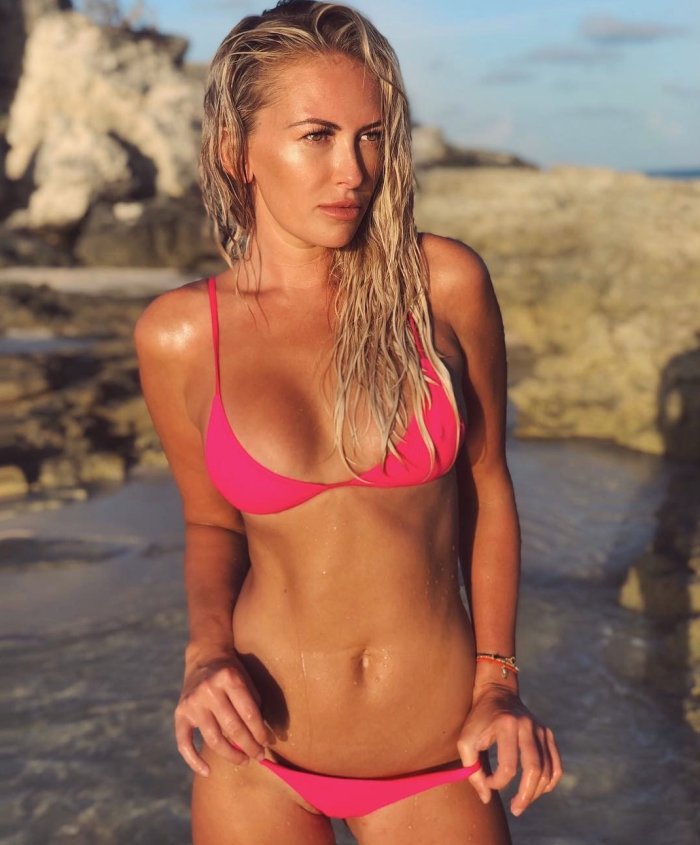 Born in 1988, in the month of December, Paulina's star sign is Sagittarius. Other famous women who are also that horoscope are Billie Eilish, Taylor Swift, Nicki Minaj, Miley Cyrus, and Britney Spears.
Paulina is worth an estimated $5 million dollars 😱 That's not bad going at all for someone I just poked fun at for their movies!
For the more broad minded there are lots of riskier pictures of Paulina looking fabulous at this page: https://celebmeat.com/paulina-gretzky-nude-except-for-a-hat/.
The music single released by Paulina in 2006 is called Collecting Dust. It wasn't a huge hit but did chart. As much as she is to be admired, it's probably best Paulina sticks to the modelling side of her career. As far as that goes she is definitely on top of her game!
You can also see more of this beautiful lady on her instagram page: https://www.instagram.com/paulinagretzky/