She may not be an A-list celebrity, but Sofia Bevarly is famous, and she is DEFINITELY pretty! The model/influencer is a hot on social media, where she posts pictures from her everyday life as well as throwing in a few modelling images. Mainly a bikini model, Sofia has gained a following thanks to being a naturally pretty and outrageously well proportioned lady.
Sofia In Polkadot Bikini
Sofia hails from America, and is the typical all-American gal. Here's Sofia showcasing a red and white polkadot string bikini on a shoot. Sofia wears the swimsuit to perfection!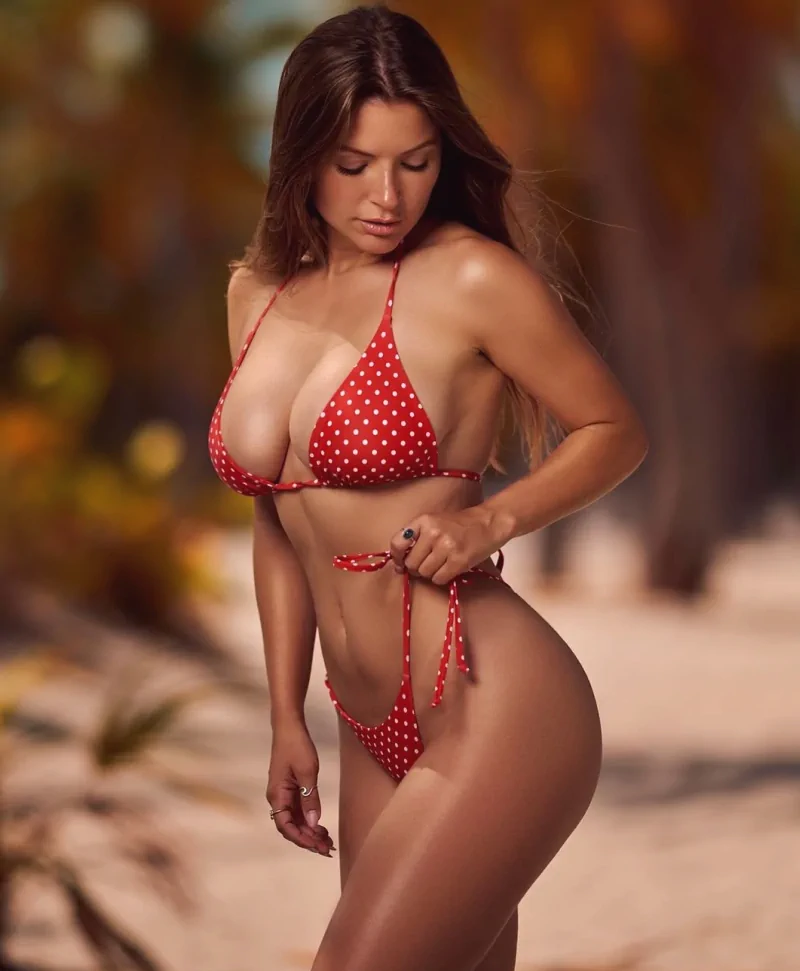 Don't forget you can share all the images of Sofia Bevarly on this page to pinterest, facebook, and twitter.
Sofia Bevarly In Daring Plunge Swimsuit
Unconvinced that many women would wear this at the beach. Maybe in St. Tropez or wherever else the rich and beautiful go. Doubt I'll ever see anyone wearing this at the cheap places I go to though. When I win the powerball I'll investigate some expensive resorts! Anyway back to the photo – wow wow wow – Sofia looks heavenly here in this daring outfit. I think if I was a woman I'd be too worried to start diving in pools, or risk the waves while in the ocean. Could be why they save this style for Europe more than the US lol.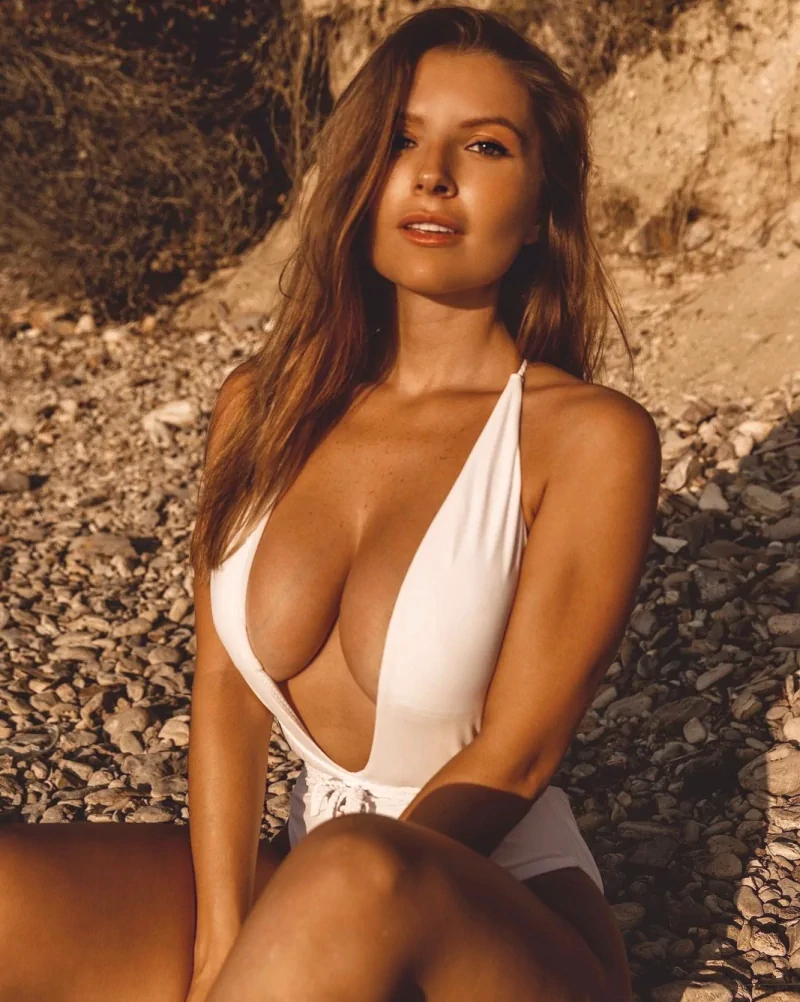 Sofia Bevarly Facts
Here are a few facts about Sofia Bevarly while we get our breath back from those amazing photographs.
Born: 26 April 1996
Birthplace: Florida
Hair Color: Blonde or Brunette
USA! USA!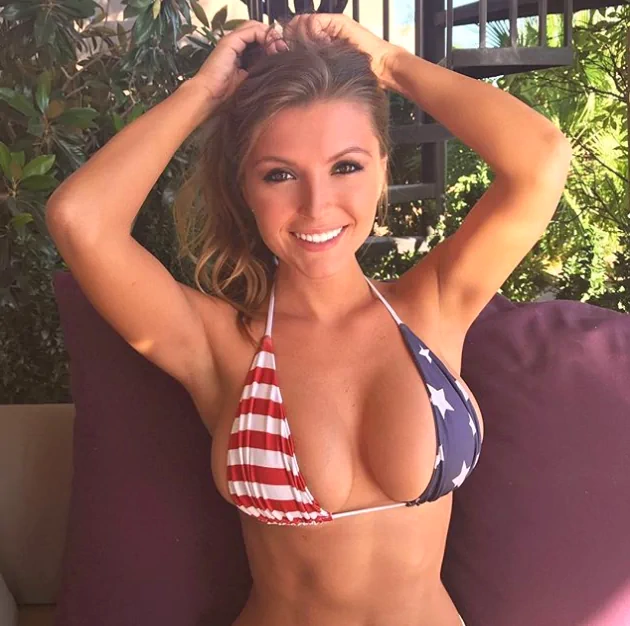 More Sofia Bevarly Pretty Pictures
No Sofia Bevarly entry would be complete without the chance to admire how pretty she is. So here's a selection of pictures where she looks ravishing. No wonder she has 2 million instagram followers on her https://www.instagram.com/sofia_bevarly/ account!
As well as these, here are extra shots of Sofia, what a truly stunning looking famous and pretty woman she really is 🤩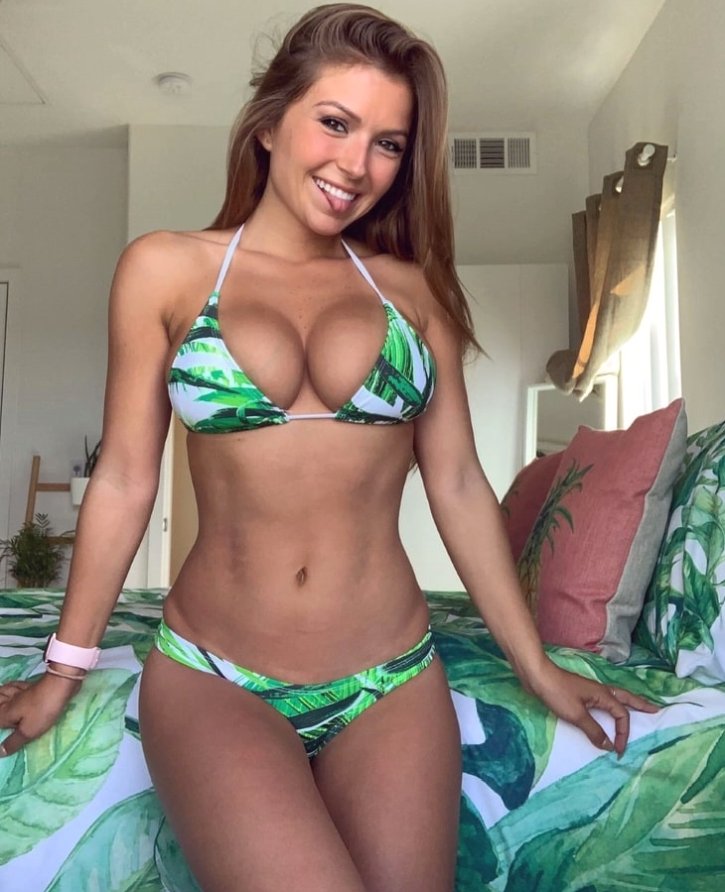 I love the cheeky tongue poke Sofia is doing here. Makes her face look very natural, and those genuine laughter lines on her eyes and cheeks mean she looks cute as anything! Talk about a heart melter lol.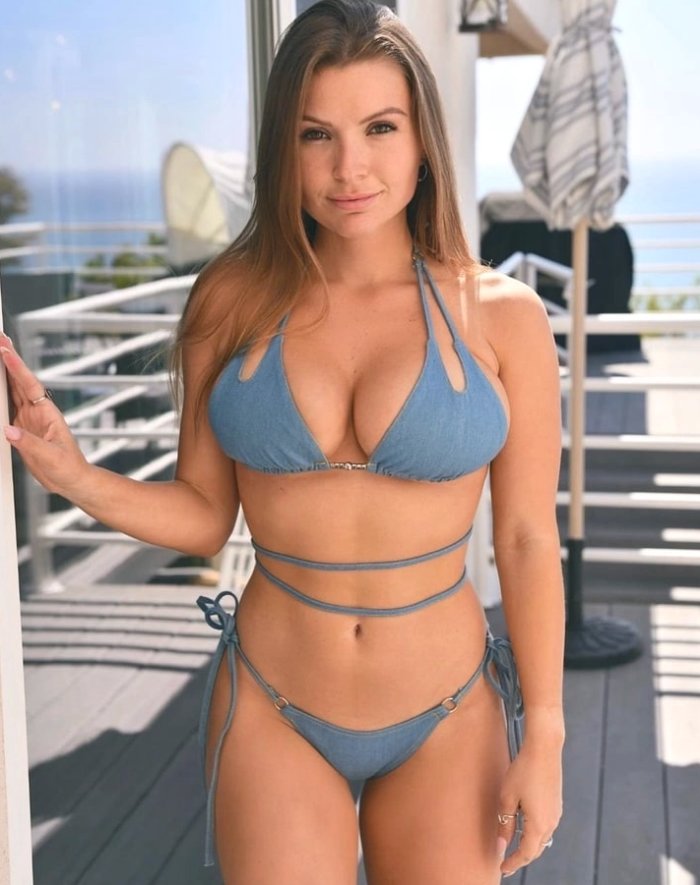 Now, maybe it's just me but I can't help being reminded of Sandra Bullock here. I know Sandra doesn't have as full a figure as Sofia, but the face… they could be sisters in my opinion. Maybe they are actually related and I just don't know it. They should do a 'Speed' remake starring Sofia, I'd say that would be a massive hit in Hollywood.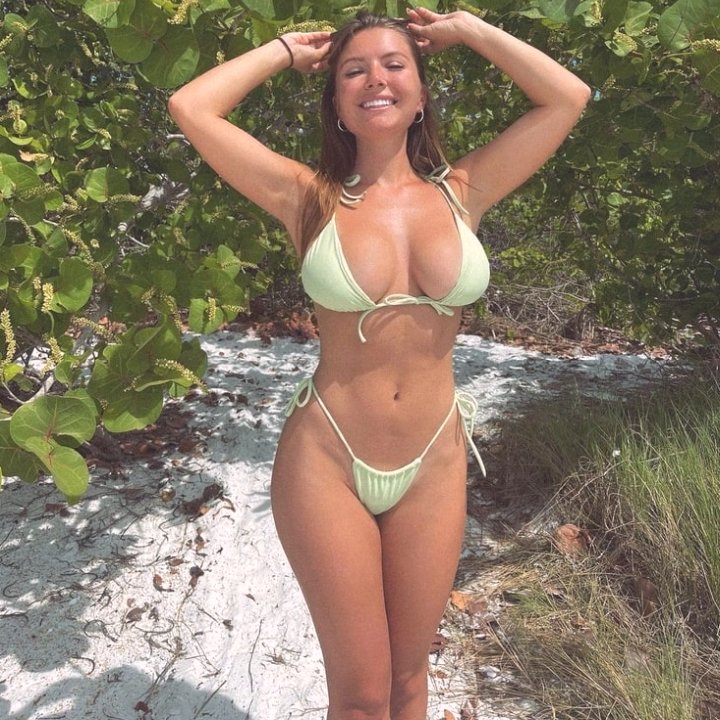 How about that for the prettiest big beaming smile in Florida. I believe this is an earlier photo of Sofia when she was just starting out her modelling career. Sofia isn't quite as toned here as she is in recent shoots. But there's something about this more innocent and carefree picture that I absolutely adore. And that's why I'll leave you with it as the final example. I hope you enjoyed the showcase of this delightful famous and pretty celebrity!