Kylie Jenner pretty as a picture here – handy because this is a picture of her looking pretty. Albeit advertising her Kylie Cosmetics range, specifically lip gloss. We have zero idea whether it's good but look at that beautiful face. Possibly photoshopped or airbrushed, theoretically both, but still. Full sized picture is below and Kylie's skin DOES look smoother than natural. Part of the famous Kardashian family, Kylie has become famous in her own right. Seems hit television shows (Keeping Up With The Kardashians) will do that for your career.
Kylie's Beautiful Eyes
Kylie utilises the classic 'look away', accentuating the eyes. If you have nice eyes this makes them 'pop' for selfies, and focuses the viewer on that feature. This pose also allows for non-smiling. When looking directly at the camera, not smiling can be a negative look unless trying to convey moodiness or seriousness. People with nice eyes impacted by a self-conscious smile do well with this selfie.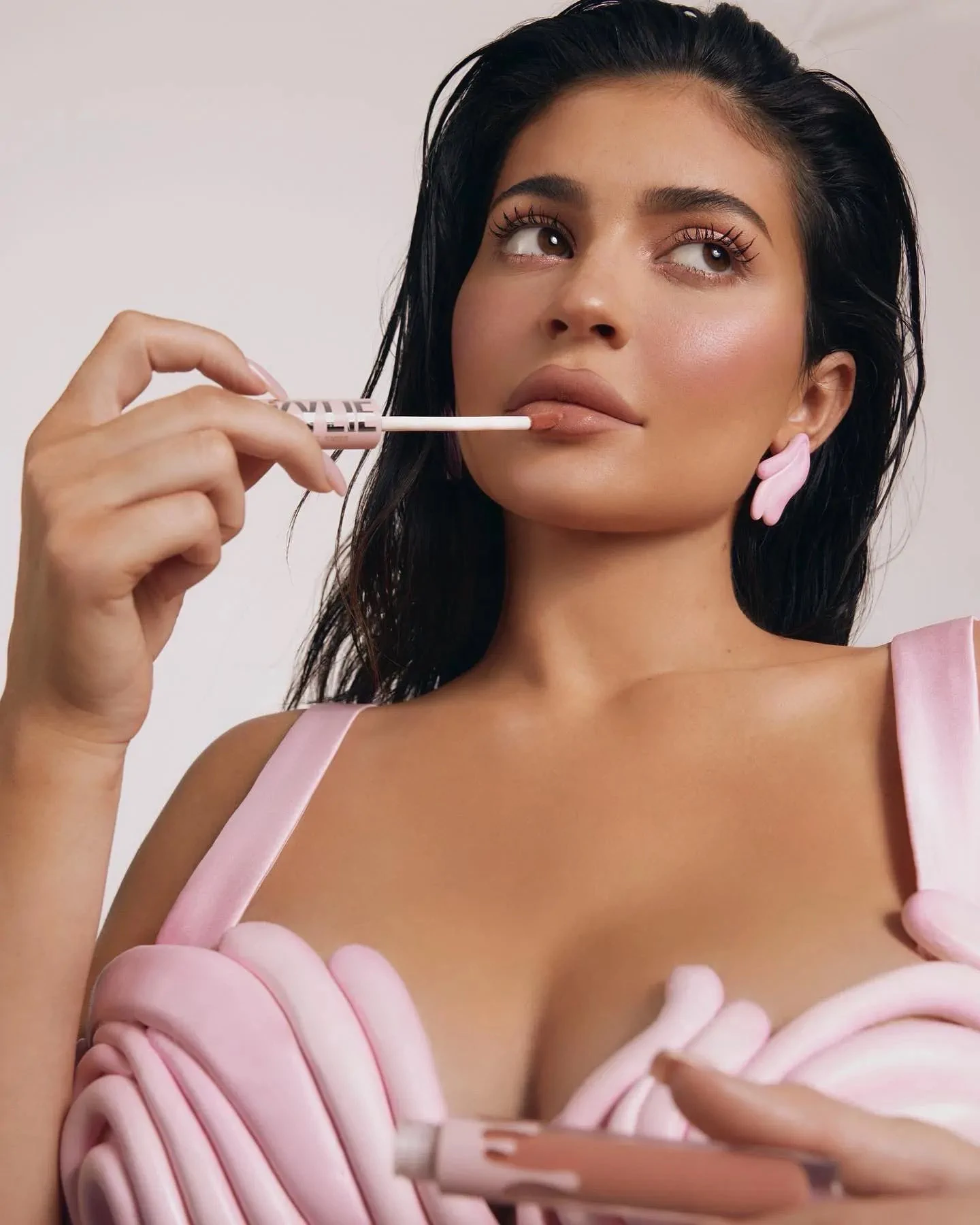 The whole Kardashian / Jenner family are masterful at creating amazing selfies and viral pictures. Much of it will stem from working with high level professional photographers. This means you can learn indirectly from those pros simply by following what Kim, Kylie, Kendall, Khloe, and Kourtney post on their social media. Kylie doesn't smile all that often when being photographed, probably being under confident smiling. She makes up for this with lots of wide eyed looks, and expressive raised eyebrows. Here's Kylie with an almost smile, eyes wide, plus slightly raised brows: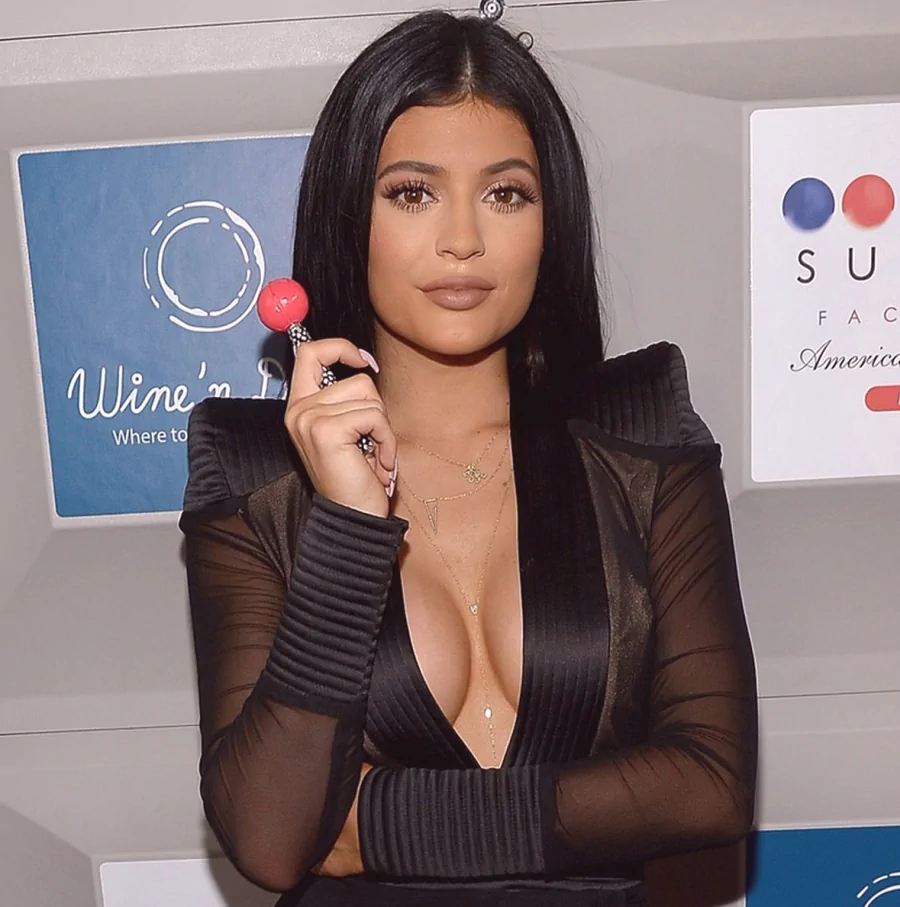 Kylie's Prop Use
The above pics also show Kylie's use of 'props'. First the lip gloss, followed by the lollipop. Naturally the daring cleavage enhancing clothing also helps refocus viewers' eyes, while staying within decent standards so to speak. As long as you don't flash too much flesh where it's obvious the picture is designed to titillate rather than impress, this look is fine in public. The Kardashians & Jenners are obviously known for being risque and even pose nude (lots!!) but here Kylie hints rather than flaunts. Which is ideal for Kylie's instagram she makes perfect use of!
Famous and Pretty Ministry Takeaways:
Popping Eyes
Use Props
Cleavage Helps!
Kylie Jenner Bikini Pics
Showcasing Kylie's stunning looks and sexy bikini figure.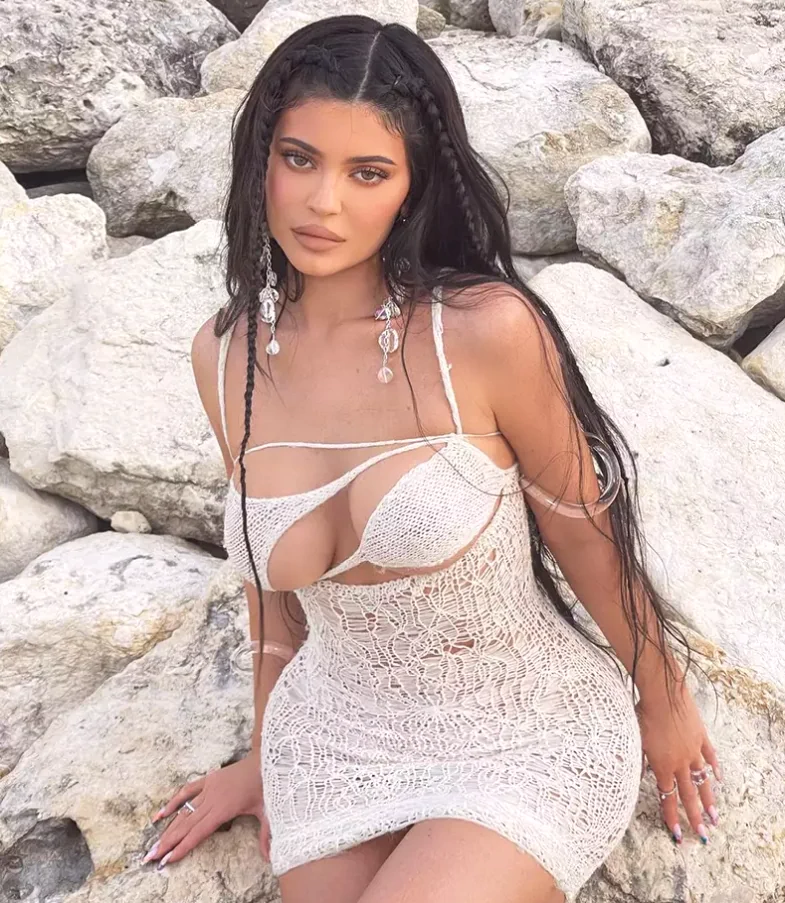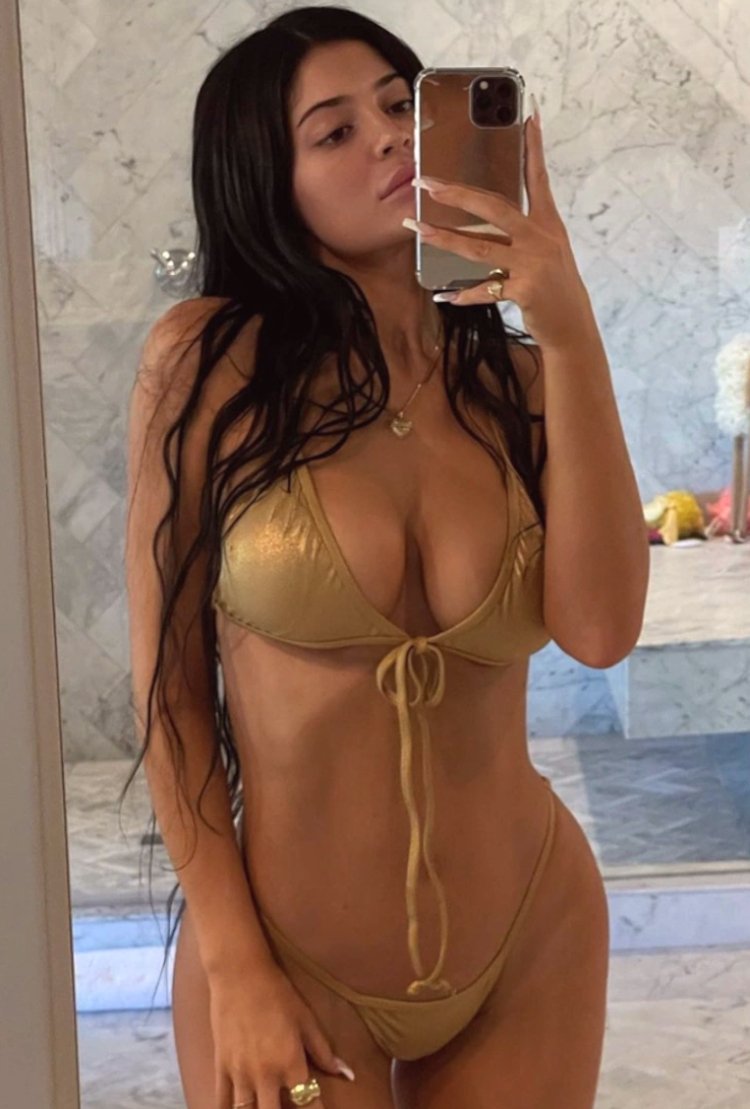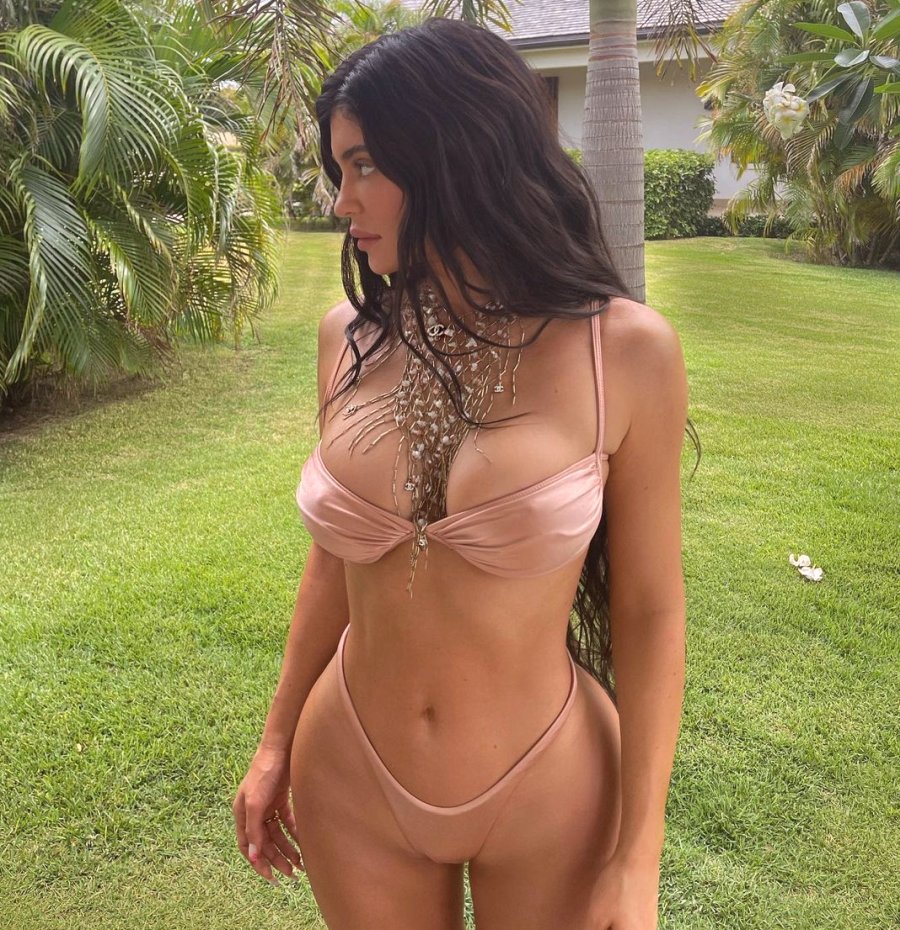 Real life mermaid or Kylie Jenner in a wet bikini – you decide!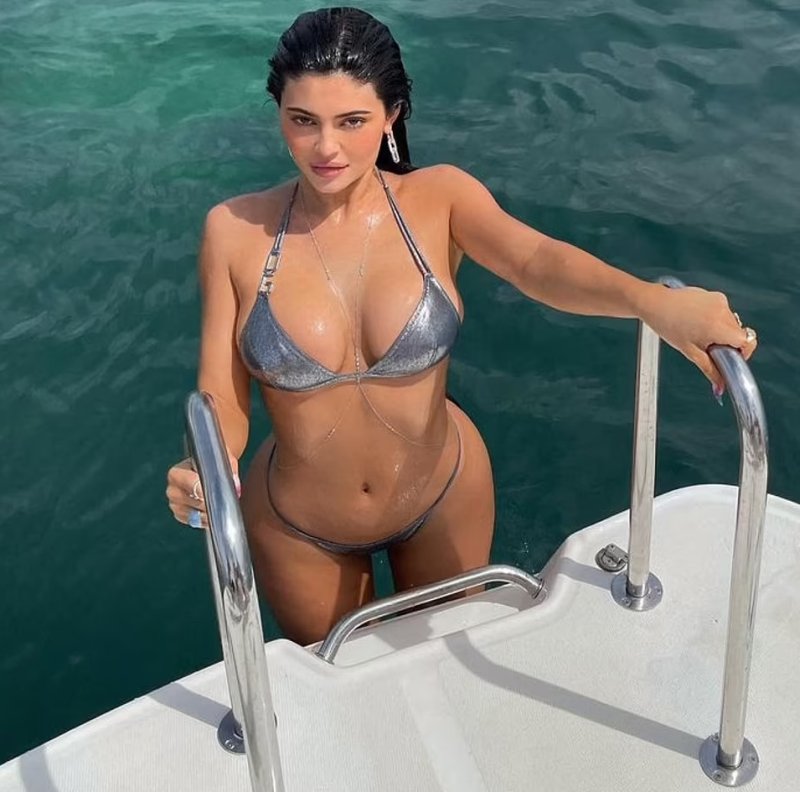 Well deserved break after energetically climbing into the boat from the ocean! Hard old life being a pretty & famous celebrity 😆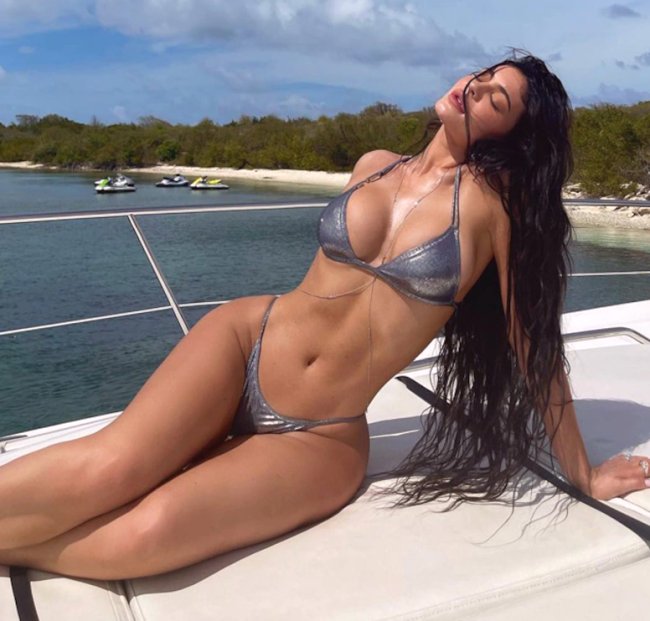 Another couple of Kylie Jenner selfies, a black string bikini showing off her curves: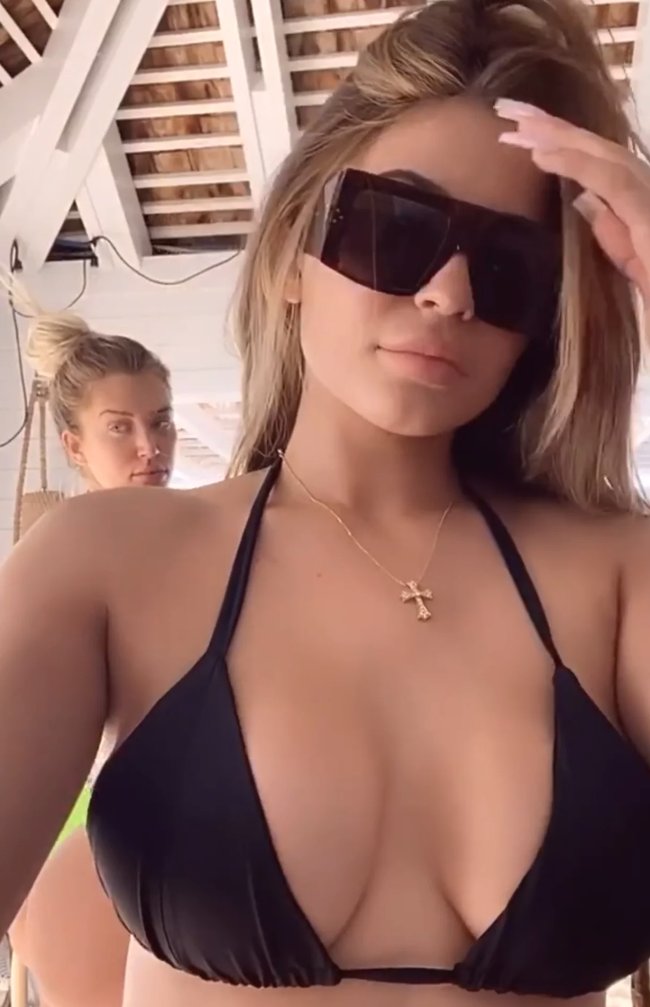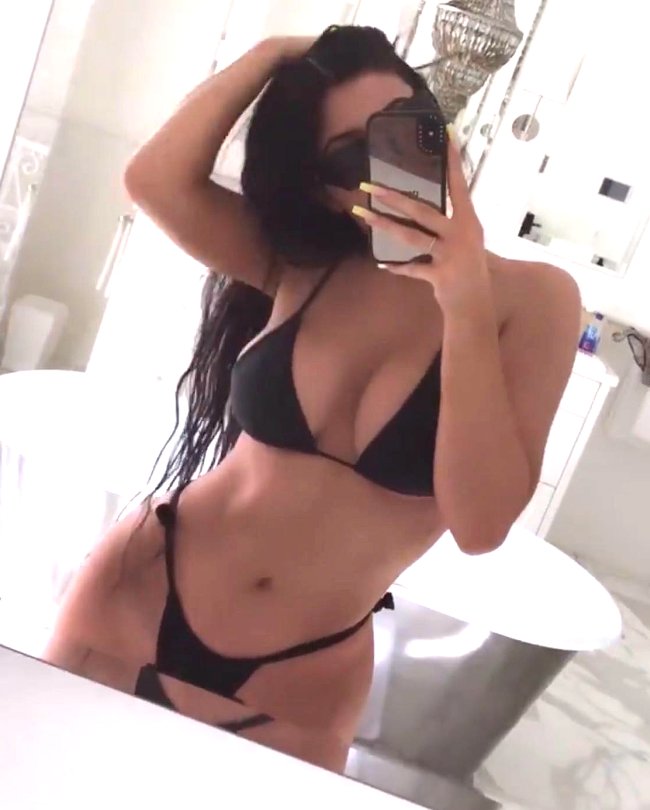 Bold blue cut-out bikini o'clock – Kylie in this daring bikini showing major cleavage 😍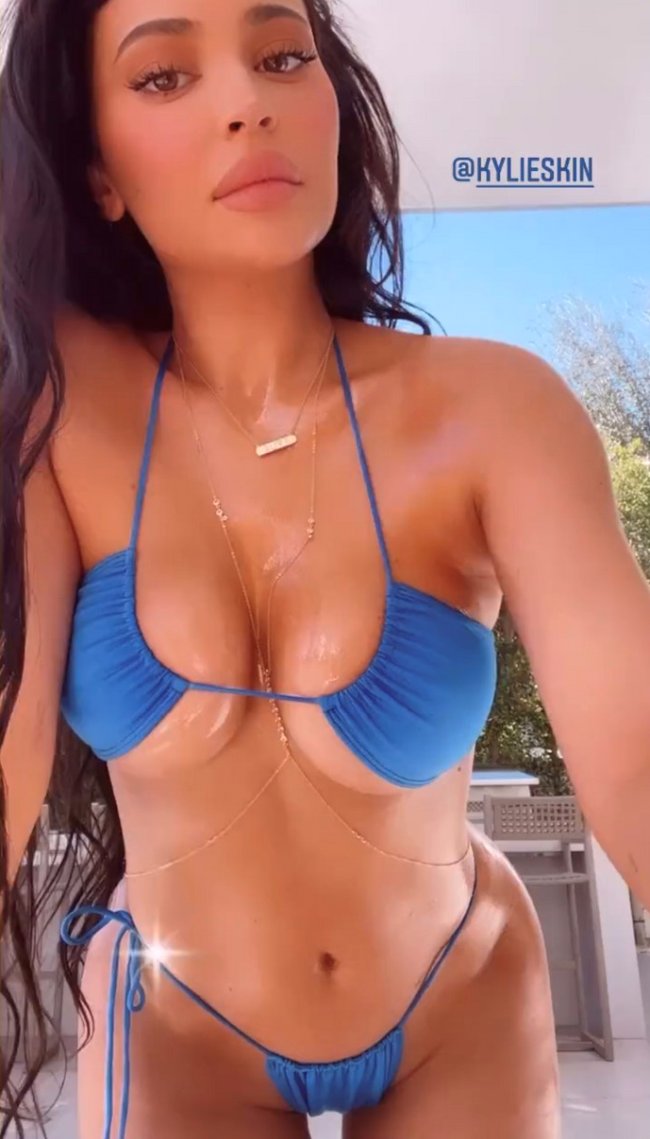 Kylie Jenner Links
Remember you can share this post on Pinterest, Facebook, Twitter – Just use the buttons below, or the Pinterest icon (top left of images) 😎