Myleene Klass is a name that resonates with many, synonymous with beauty, versatility, talent, and charisma. Born on April 6, 1978, in Gorleston, Norfolk, England, Myleene Angela Klass has carved a remarkable niche for herself in the entertainment industry. Her journey from being a classical pianist to a pop star, fashion icon, television presenter, and successful entrepreneur is nothing short of inspiring.
Myleene Klass displayed her musical aptitude from an early age. She began to learn the piano at just four years old and soon distinguished herself as a prodigious talent. Her innate musical ability led her to study at the esteemed Guildhall School of Music and Drama in London, where she refined her piano skills and furthered her passion for music.
Myleene's breakthrough moment came when she joined the pop group HearSay. The group was formed through the reality television show Popstars in 2001, where aspiring singers competed for a spot in a pop band. HearSay became an overnight sensation, and their debut single Pure and Simple topped the UK charts. Myleene Klass, with her striking looks and vocal talent, quickly became one of the group's standout members. Myleene was booked for many a sexy photoshoot thanks to her pretty face and fantastic body.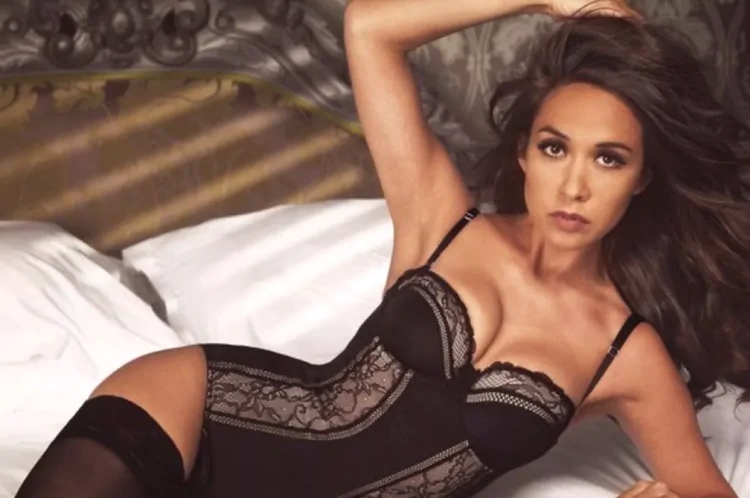 However, the road to fame was not without its challenges. Hear'Say's success was followed by intense media scrutiny and a rollercoaster of public opinion. The group disbanded in 2002, leaving its members to navigate the turbulent waters of solo careers. Myleene, undaunted by the breakup, decided to leverage her musical prowess and explore new horizons.
While many expected Myleene to continue her pop career, she surprised everyone by returning to her classical roots. Her debut solo album, Moving On released in 2003, featured her piano skills and an enchanting soprano voice. This venture into classical music demonstrated her versatility and garnered critical acclaim.
Myleene's classical music pursuits didn't stop there. She became a prominent advocate for music education in schools and even presented several music-related television programs, including Classical Star and The Sound of Musicals. Her passion for classical music shone through in these projects, inspiring a new generation of music enthusiasts.
Television Career
Myleene Klass's television career is as illustrious as her musical journey. Her captivating presence and eloquence made her a sought-after presenter. One of her most notable hosting roles was on the reality TV show I'm a Celebrity Get Me Out of Here! She endeared herself to viewers with her down-to-earth nature and showcased her resilience by facing various challenges in the Australian jungle. Viewers were stunned by her regular appearances in the camp shower, in a variety of daring bikinis which left little to the imagination.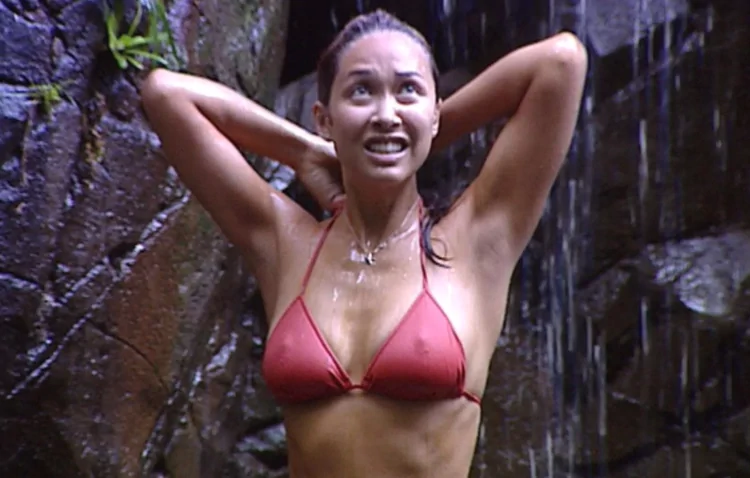 In addition to her jungle adventures, Myleene hosted numerous other programs, including Loose Women, The One Show, and Popstar to Operastar. Her ability to connect with a diverse range of audiences made her a cherished figure on British television.
Beyond her music and television ventures, Myleene Klass also made a significant mark in the world of fashion and entrepreneurship. She launched her fashion collection, Myleene Klass for Littlewoods, which catered to everyday women looking for stylish and affordable clothing. Her fashion line showcased her sense of style and commitment to making fashion accessible to all.
Trivia
Myleene Klass is an accomplished pianist and has even played with the renowned Royal Liverpool Philharmonic Orchestra.
She participated in the reality TV show Dancing on Ice in 2021, showcasing her skating skills and determination.
Radio Presenting
It's a bit of a waste of a pretty face, but Myleene Klass has also made her mark in the world of radio presenting. Her engaging personality, charisma, and ability to connect with listeners have contributed to her success in this medium. Here's an overview of her radio presenting career:
Myleene Klass is best known for her role as a presenter on Smooth Radio, a popular UK radio station known for its smooth and relaxing music. She joined Smooth Radio in 2014 and quickly became a beloved host on the network. Her show, Smooth Classics at Seven, was a hit among listeners.
In Smooth Classics at Seven, Myleene shared her passion for classical music with the audience, combining her deep knowledge of the genre with her warm and approachable style. The show featured a carefully curated selection of classical masterpieces and soothing melodies, making it a delightful experience for both classical music aficionados and those new to the genre.
Myleene's presence on Smooth Radio not only showcased her expertise in classical music but also her ability to engage with a broad audience. Her radio presenting skills were characterized by her friendly demeanor, informative commentary, and a genuine passion for the music she shared.
Myleene Klass's contributions to radio presenting did not go unnoticed. Her work on Smooth Radio earned her critical acclaim, and she received several nominations and awards in recognition of her talent and dedication. These accolades solidified her position as a respected radio presenter in the UK.
While Myleene Klass is perhaps best known for her classical music radio show, she has also explored other radio presenting opportunities. Her versatility and charm have allowed her to delve into different aspects of radio broadcasting, from hosting music shows to engaging in discussions on a wide range of topics.
Myleene's foray into radio presenting complemented her already successful career in television, music, and fashion. Her ability to connect with audiences through the airwaves added another dimension to her multifaceted career, making her a recognizable and admired figure in the world of media and entertainment. Klass also looks out of this world in a swimsuit!